This Chastity Belt challenges the patriarchal, often religious control of Women's Reproductive future. There is a keyhole in the lock of the old dead cholla branch as well as the Chastity Belt Hotpants. Who holds the key and which lock will be opened?
30% of the Sales of this Sculpture will go to
NARAL to help keep abortion safe and legal.
Photo by Margot Geist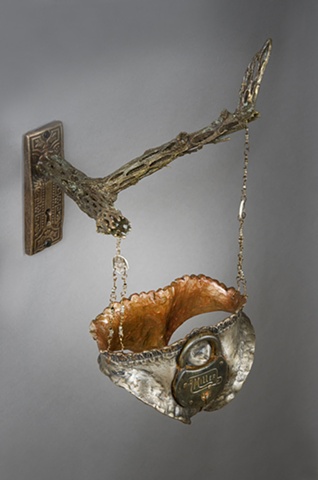 When the Bough Breaks II, Chastity Belt Hot Pants
Cast Bronze, Cast White Bronze, Antique Lock, Ethiopian Beads, Spoon Handles, Wire
8"x11"x11"
2012